24 Hour AC Repair Coral Gables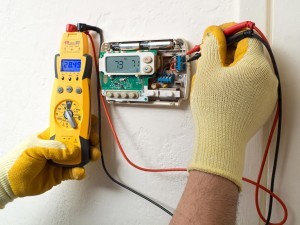 If your cooling system is suddenly blowing hot air, you need 24 Hour AC Repair Coral Gables, fast. 24 Hour Air Service is the answer. Our expert technicians provide emergency service at any hour of the day and any day of the year. 24 Hour Air Service will get the HVAC system in your Coral Gables home going again so you can get back to your life in comfort.
24 Hour Repairs Available
24 Hour AC Repair is just one of the many services we offer Coral Gables home and business owners. Indoor comfort is not just about air temperature. Indoor and outdoor allergens such as mold, pollen, dust, and smoke can aggravate asthma, trigger allergies, and cause other health problems. Adding an air cleaner to your home can dramatically reduce your symptoms. Our units have been shown to remove more than ninety percent of particles from your home's air. Keeping your air clean also keeps your home clean, as these particles eventually settle on surfaces as dust.
Protect your Family's Well-Being
If mold is your primary concern in indoor air quality, UV air purifiers may be the solution. This technology has been used in water treatment plants for decades to protect our water supply, and is now available for residential and business customers. UV air purifiers prevent mold from building up in your HVAC system and then being distributed throughout your home. With so many health problems tied to mold exposure, call us to see if UV treatments can work to protect your family's well-being.
24 Hour Air Service offers repair, maintenance, and installation services from all of our offices convenient to Coral Gables. Our main office is located in Miami, and we also have branches in West Miami and South Miami ready to take your call (305) 653-5858. All of our locations are fully equipped and fully staffed with dedicated and experienced HVAC technicians. Give us a call and we will get to work for you today, any hour of the day or night. 24 Hour AC Repair is here for you when you need it in Coral Gables.