24 Hour AC Repair Miami Beach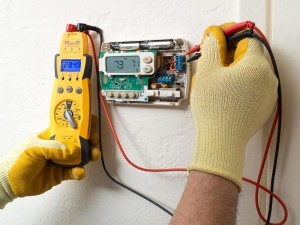 24 Hour AC Repair Miami Beach is at your service with the dedicated technicians at 24 Hour Air. We are proud to offer highly responsive and expert emergency HVAC repair service from our five area locations. 24 Hour Air Service is your one stop shop for HVAC services in Miami Beach. We offer 24/7 emergency HVAC system repair at reasonable rates. But we are also a full service HVAC shop – from design, to sizing, to installation, we do it all.
Full Service HVAC Contractors
24 Hour Air Service can make recommendations to make your Miami Beach home or business more energy efficient. For larger homes with areas that are frequently not used, zoning the HVAC system can produce major operational savings. Zoning is also ideal for many commercials facilities, such as combined office and warehouse spaces.  Zoning can even work in typical office buildings, by climate controlling areas that are continuously occupied more than areas like hallways that are only briefly used. What is zoning? Simply put, it allows you have some areas of your home or business a different temperature than others. Each area has its own controls and thermostat to allow you to adjust the temperature according to your needs. Why pay to heat and air condition areas you use only once a day, or less, as well as you do your living room or family room? Too often, this leads to you being less comfortable because you have to turn the heat up or the air conditioning down throughout your home to keep costs under control. Zoning allows you to save money without sacrificing comfort. Depending on the current configuration of your HVAC ductwork, zoning may be a very cost-effective choice for you. We would be happy to take a look at your home or commercial building and provide options with potential costs and savings.
24 Hour Emergency Service Available
24 Hour AC Repair is just the beginning of what we offer to Miami Beach property owners and facility managers. Whether you need an emergency fix to keep your system running just a little longer, or are looking to install the most cutting edge upgraded equipment, we are here to help. Give us a call today to discuss your property needs. (305) 653-5858 We look forward to serving you.