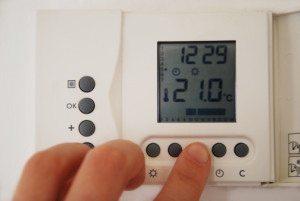 24 Hour AC Repair Tampa can be reliable without being overpriced! 24 Hour Air Service offers expert and responsive emergency HVAC repair by staying highly staffed every hour of the day or night. When you are caught in a bind, let us get you out of it. A quick call will dispatch one of our expert service teams, any hour of the day or night.
24 Hour Air Service offers a full range of HVAC services to the Tampa area. From design, to installation, to maintenance and repair, our decades of experience let us truly do it all. We don't just offer external units, we also work on all the systems inside of the home. We install, service, and repair air handlers. An air handler circulates air within your home, moving stale indoor air out and freshly heated or cooled air in. An air handler is essential to evenly and comfortably circulate conditioned air within your home.
Full Service Air Conditioning Repairs and Maintenance
Thermostats are easily overlooked, but may be the most important piece of equipment in your HVAC system. They certainly offer the best bang for your buck when you are looking to upgrade your system. A properly calibrated thermostat is essential to the proper functioning of your heating and cooling systems. New thermostats are constantly being developed, from learning thermostats that develop programs based on your use patterns to thermostats that can be programmed right from your cell phone. We carry a range of both traditional and cutting edge thermostats, and can show you samples and help you choose what works best for you.
24 Hour Air Service serves our Tampa customer from our five facilities. We have offices located in Tampa ready to serve you. Give us a call today to see what we can do for you. (813) 518-6806 24 Hour AC Repair is just the beginning of the full HVAC services we offer in the Tampa area. Give us a call today – we are running a special discount for new customers; take five percent off your first service, as a thank you for giving us a try.