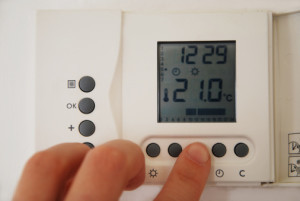 When home or business owners need 24 hour AC repair, they can rely on the HVAC repair experts at 24 Hour Air Service. We are available any time our clients need air conditioning service, 24 hours a day, 7 days a week. We offer our services to homeowners, tenants, property managers, hotel managers, and various business owners any time they need us. We also service commercial refrigeration systems and ice machines. Whenever someone calls, they speak with a real operator that will dispatch a certified technician to your home or business. We strive to have technicians on site within one hour of your call, equipped with all necessary tools to perform the job.
We have over 40 years of experience delivering our top notch 24 hour AC repair services, and have built our reputation through our satisfied customers that have come to trust and depend on 24 Hour Air Service. Many of our customers live in climates that can be severely hot and humid, and waiting even just a few hours for an air conditioning service appointment can be overwhelming, even dangerous. We strive to offer fast, efficient, and friendly service because we care about the comfort and wellbeing of our clients.
Whenever the need strikes, take comfort in knowing there is a 24 hour AC repair service available from the team of professionals at 24 Hour Air Service. We also schedule appointments for any preventative maintenance service you may need, and financing options are available. We love to keep our customers cool.