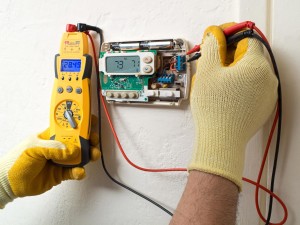 For expert, affordable, and reliable AC repair Miami home and business owners know where to turn to—24 Hour Air Service, Inc., providing quality air conditioning service for over 38 years and counting. Unlike most other AC repair companies in Central and South Florida, we proudly offer superior air conditioning service and HVAC repair 24 hours a day, 365 days of the year. Our professional team is always available when you need them—guaranteed!
Our 24 hour air service team understands that living in Miami can get quite hot and humid, and it's simply not comfortable living without properly running air conditioning and HVAC systems. A company that offers emergency AC repair in Miami at any time of the day and night is definitely a necessity!
Make Your Home Comfortable Again
Our service and repair technicians are expertly trained and have extensive AC and HVAC repair experience in the high-rise condominium market as well as the residential and commercial market. We're fast, efficient, offer courteous customer service, and can fully repair your air conditioning system at an affordable cost to you. Our rates—which are already quite competitive against other similar providers—only rise slightly for service provided after normal business hours. 24 hour AC installation and air duct cleaning is available.
Contact us at (877) 753-5858 whether you want to request a free estimate, need to schedule air conditioning service, or require quick turnaround emergency service. Don't forget to check out our online specials, too! We also offer around-the-clock service at our other locations—Ft. Lauderdale, Palm Beach, Stuart, Orlando, Clermont, and Tampa—to take care of all of your air conditioning needs. We're here to make your home cool and comfortable again!