The Benefits of Hiring Only Licensed HVAC Contractors
Are you looking to install or repair an HVAC system? Then rely on licensed HVAC contractors for all your installation, repair, and maintenance needs. The benefits of hiring only licensed HVAC contractors are numerous and include protecting yourself, your home, and your unit.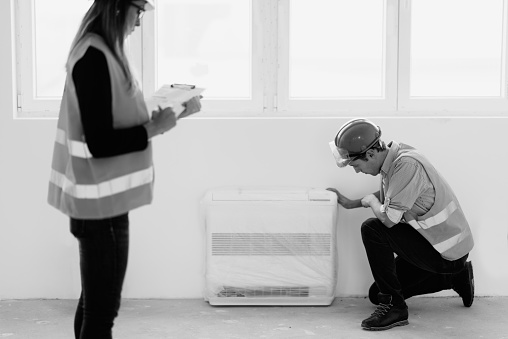 Protect yourself by only hiring HVAC professionals that are properly licensed and bonded. If an unlicensed worker gets hurt in your home, you could be liable for medical bills and open to lawsuit. If your repairman isn't bonded, you could be stuck with a partial or shoddy repair.  Licensed professionals carry the proper insurance and permitting to do HVAC work. This reduces your risk because you won't be held responsible for medical bills, damage done to your property by the HVAC company, or inferior workmanship. Permitting authorities at the city, county, or state level can levy fines if they find you liable for hiring an unlicensed contractor. By hiring only licensed HVAC contractors you protect yourself from fines and lawsuits.
Licensed HVAC contractors also have the experience and knowledge to safely work on your heating and A/C unit. A Freon leak can be dangerous, especially to children and pets, and can end up costing you down the line. Not only does a properly licensed professional save you over the life of your HVAC unit because of proper installation and repairs, but most importantly, make sure that unit is safe to use. Thorough professional training is essential to providing the best service on your HVAC unit.
A licensed and experienced HVAC contractor can properly access your home to suggest what kind of unit you need. Don't let an amateur decide whether you need a 3-ton or a 4-ton condenser. Instead, let experts help you. Once your unit is installed, protect your manufacturer warranty by only allowing licensed HVAC contractors to work on the unit. Licensed HVAC contractors protect your investment and prolong the life of your unit with quality service.
24 Hour Air Service has over 38 years of experience and is state licensed, insured, and bonded. For true HVAC professionals, call our office 24/7 for all heating and air conditioning installations, service, and repairs.