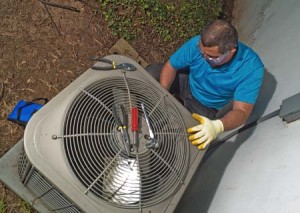 Do you need emergency AC repair in Miami or South and Central Florida? No matter if your air conditioning repair needs to happen at 2:00 in the afternoon or 2:00 in the morning, 24/7 Hour Air Service, Inc. is available for 24 hr AC repair.
For those new to South and Central Florida, any broken air conditioning unit can be seen as a cause for emergency AC repair. Miami can get sizzling hot, and offering 24 hour AC repair is what makes 24/7 Hour Air Service, Inc. unique.
Many air conditioning repair services charge an arm and a leg for 24 hour AC repair. That's not the case for our emergency AC repair in Miami and South & Central Florida. 24/7 Hour Air Service, Inc. charges a little more for service after normal business hours, but our rates are very competitive against any 24 hour AC repair provider.
Your Specialized AC System Repair Company
Contact our many locations for all your emergency AC repair needs. From air duct cleaning to ac installation, our service team is available whether you need to schedule a routine service call, have questions or concerns about the status of your air-conditioning and refrigeration system or an immediate need for quick turnaround emergency service. We are proud to serve Miami, Fort Lauderdale, Palm Beach, Orlando, Stuart, Clermont, Orlando, Tampa and the surrounding communities with 24 hour AC repair and air conditioning repair, every day.