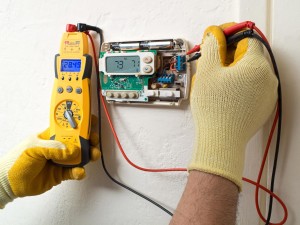 24 Hour Air Service is your best value for services like HVAC repair in Miami, ac repair in Orlando, and commercial refrigeration in Stuart / Port St. Lucie & Clermont. With our highly trained, professional technicians serving Central and South Florida, you can be confident that your HVAC repair, ac repair, and commercial refrigeration needs are being met by 24 hour ac service, quality installation, and courteous, friendly service.
Ask anyone living in Miami, Orlando, Central and South Florida what happens if their HVAC system needs repair. They'll tell you that they want speedy ac repair and commercial refrigeration available to them 24 hours a day! Locals and visitors of Miami, Orlando, Central and South Florida know that it's simply too warm a climate to risk a broken air conditioning unit, malfunctioning commercial refrigeration, or a non-working HVAC system. Speedy and friendly HVAC repair is where 24 Hour Air Service excels.
Your Specialized HVAC Technicians
We pride ourselves on our fast response, affordable pricing, and 24 hour service for your emergency ac repair in the communities around Miami, Orlando, Stuart, and Clermont. Here are some of the things we do that makes 24 Hour Air Service the superior commercial refrigeration and air conditioning repair team:
24 Hour Air Service any time of day for both residential and commercial properties.
You may schedule an appointment any time that's convenient for you, 24 hours of the day!
When you call for service, you get a live person — not an answering service or voice mail.
All trucks are properly stocked with smart technicians, plenty of materials, and we usually arrive within an hour of your call.
We provide honest, expert service on all HVAC, heat pumps, air duct cleaning, ac installation, air conditioning, ice machines and commercial refrigeration makes and models.
Contact any of our four convenient Central and South Florida locations for all your HVAC repair, air conditioning service and repair, and commercial refrigeration needs.