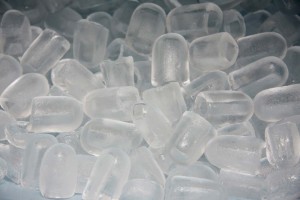 With their varied products and longstanding reputation, Manitowoc ice machines are the first choice of so many restaurants and food service establishments. 24 Hour Air Service is proud to offer both sales and repair of this great brand of ice machine, and other industrial restaurant refrigeration equipment, air conditioning, and HVAC systems throughout South and Central Florida. As our name suggests, we're available 24 hours a day, 7 days a week, to come help you make sure your commercial refrigeration systems are always operable and in good condition. All our technicians are highly trained in every kind of repair and we work to make your machines last a long time so you can see the best results. We know the kind of profit that can be lost when something like an ice maker or a walk in cooler breaks down in the rush of the business day, and we'll make sure to apply our broad base of knowledge to serve your individual job well. It's important to trust your resource for industrial refrigeration systems, so choose 24 Hour Air Service to help with purchase or repair of Manitowoc ice machines, and you'll see firsthand the excellent treatment we offer every single customer.
Licensed and Insured
We're licensed and insured as a business that covers both sales and repair of all domestic and business air conditioning, restaurant refrigeration equipment, HVAC, and general refrigeration. We pride ourselves as a company on our quick turnaround, which leaves you more time to make sure your operations aren't impacted, and our fantastic, flexible attitude towards all our clients. When you choose 24 Hour Air Service, you're choosing a business that can help with construction, installation, and care for any air conditioning or refrigerating appliance. We pay close attention to the individual needs and specifications of each job, from a quick fix on a walk in cooler to a renovation of an entire industrial refrigeration. With our on-site experience in so many situations, we have the answers to all your questions. For trustworthy, personal attention from a company that can help you find the perfect Manitowoc ice machines or repair the ones you already own, 24 Hour Air Service is the perfect choice.