Air Conditioning Repair Clermont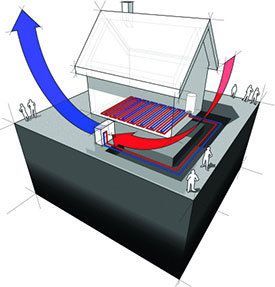 Don't panic if you need air conditioning repair in Clermont outside of normal business hours. There is no need to wait hours or overnight when you call the HVAC contractors you can trust at 24 Hour Air Service. No matter what time you need AC service, day or night, we are available and on call 24 hours a day, 7 days a week. When you call our dispatch, you will speak with a real, live operator who will send a highly qualified technician to your home within one hour of your call. We are available any time you need us.
HVAC Service You Can Trust
24 Hour Air Service has over 40 years of experience providing HVAC contractors to homes and businesses in Florida. We completely understand that waiting even a few hours for air conditioning repair in Clermont can be utterly intolerable in the sweltering Florida heat and humidity. We offer our round the clock service homeowners, property management companies, restaurant owners, hotel managers, and more. Our dispatch vehicles are fully stocked and equipped with everything our technicians need to do the job quickly and efficiently. Our outstanding friendly service with rapid delivery is what allows us to thrive and continue to serve you. We can service any HVAC system, as well as commercial refrigeration systems and ice machines. We also offer financing.
No matter what time of day or night, when you need air conditioning repair in Clermont, you can depend on 24 Hour Air Service for rapid and friendly repairs. Feel free to give us a call to schedule an appointment for preventative maintenance. We will keep you cool.