Air Conditioning Service Repair Stuart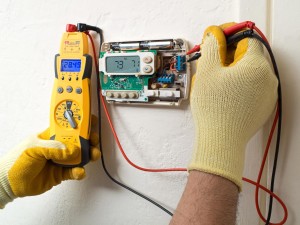 Do you know who to call in Stuart for air conditioning service repair if your HVAC system breaks down in the middle of the night during a heat wave? The team of certified professionals at 24 Hour Air Service is available any time you need AC repair, 24 hours a day, 7 days a week. No matter what time or day you need us, we will strive to be on site within one hour of your call.
Don't wait overnight for an appointment for air conditioning service repair in Stuart. The specialists at 24 Hour Air Service know that we live in a climate where it simply cannot wait, and repair is an urgent matter. Whenever you need us, we have dispatch trucks equipped with all the necessary equipment and operated by thoroughly trained specialists that are extremely competent at handling all your AC repair needs. Our services are available to homeowners, tenants, and businesses such as restaurants and hotels. Large complexes and facilities are no problem, and we even service commercial refrigeration systems and ice machines.
No matter what time you need air conditioning service repair at your home or business in Stuart, the team of experts at 24 Hour Air Service are available to help. You will be relieved by our prompt, efficient, and friendly service. Financing is available, and we also schedule appointments to conduct any routine maintenance on your system. We have over 40 years of experience in the air conditioning business, and we love keeping our customers cool.