Air Conditioning Installation Stuart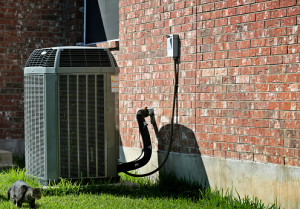 Air conditioning installation Stuart homeowners and business owners can trust comes from 24/7 Hour Air Service. Our team specializes in AC replacement and AC installation for commercial properties and residential properties alike. Because we offer air conditioning installation 24 hours a day, Stuart residents and businesses know that if they need air conditioning replacement right away, we can perform affordable AC installation at any time!
HVAC Service You Can Count On
Not many air conditioning installation companies have the capacity to offer air conditioning replacement and AC installation at any hour of the day, let alone at our low rate. When you call 24/7 Hour Air Service to your Stuart home or business, you can be confident that we will not cost you an arm and a leg for an air conditioning installation that takes place after 5:00 PM, or in the wee hours of the night. We pride ourselves on doing dependable, honest air conditioning replacement and AC installation for all of our Stuart area clients.
Contact 24/7 Hour Air Service at our Stuart location for all your air conditioning installation, commercial refrigeration, ice machines, and any other HVAC services needs in Stuart. Call our Stuart team at (772) 336-6090. Our 24/7 Hour Air Service, Inc. team in Stuart is conveniently located at 660 N.E. Ocean Blvd., Stuart, FL 34996. Our service team is available whether you need to schedule a routine service call, have questions or concerns about air conditioning replacement, or have an immediate need for quick turnaround AC installation.