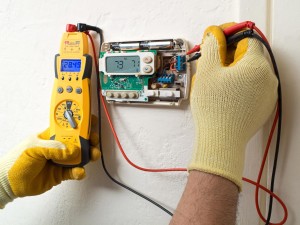 The team of trusted professionals you can rely upon for all construction HVAC projects is at 24 Hour Air Service. We are a residential and commercial air conditioning repair service that has over 40 years of experience serving Central and South Florida. We have a dedicated Construction Department that is staffed by talented and certified mechanical engineers and estimators. Whatever the size or scale of your project, we will be able to accommodate your needs.
24 Hour Air Service is Florida's preferred AC service. As a Class A licensed company, we have an excellent record for completing superior construction HVAC work with a sizeable list of professional references as a testament to our quality. Our contractors can start your construction project by providing you with high quality mechanical drawings, heat load calculations, and more. If you aren't seeking new construction, we also perform commercial air conditioning repair and regularly scheduled preventative maintenance options are available. Our highly skilled technicians are available 24 hours a day, 7 days a week. When you call, you will speak with a real operator that can dispatch one of our expert technicians to your location within one hour. We have worked with lots of construction companies, general contractors, property managers, hotel managers, restaurant owners, and other business owners to install, service, and repair HVAC systems, commercial refrigeration systems, ice machines, and more.
Contact the construction HVAC professionals you can trust at 24 Hour Air Service to learn more about how we can help with all your HVAC new construction, maintenance, and repair needs. We are available whenever you need us, no matter the day or time.