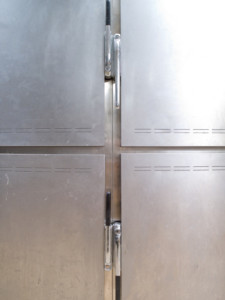 If you're a business owner with a walk in cooler in Clermont, you know how important it is to have a trusted technician on speed dial. The team at 24 Hour Air Service, Inc. is on call every day and every night to help you with your walk in coolers. Malfunctions and failures of your refrigeration units doesn't have to fill you with dread and stress. Our technicians can be on site any time, fixing your walk in coolers fast to help you avoid food and income loss.
Fast Emergency Service
All of our mechanics must finish a five year apprenticeship program before they can be part of our team. Their expertise will be your benefit in case of walk in cooler emergency. Clermont restaurants, hotels, and food services trust in our services for all of their needs. With services including routine maintenance, emergency repairs, and even installation, we are the only number you need to know! Walk in coolers require expertise and knowledge to take care of. Stop taking your units for granted and start taking care of them! If it's been awhile since they've been looked at, schedule a maintenance appointment and let us make sure they are working at their best.
Trained and Licensed Techs Available
Give us a call at (877) 753-5858 any time, day or night. We can have a technician out to you in Clermont fast to have your walk in cooler working again in no time. We're always available to answer your questions, inspect your unit, and provide the high quality service that the local area has come to trust.