Walk in Cooler Ft Lauderdale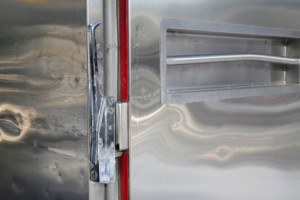 When your walk in cooler in Ft. Lauderdale needs prompt attention, give the team at 24 Hour Air Service, Inc. a call first! We're standing by at all hours of the day, waiting to help you when you need it most. Your walk in coolers are in good hands with our experienced team of technicians. Whether you need help with unit installation, need an annual tune up, or have huge repairs to deal with, we're the team local businesses trust.
All of our technicians must finish a five year apprenticeship, making them experienced and knowledgeable right from the start. Your walk in coolers were an investment and so is everything that lives inside. By keeping up to date on maintenance and care, you can protect your investment and keep your perishable items safe for your customers. We'll show you the best way to take care of your equipment so you can get the most out of it and catch any small issues before they turn into bigger problems.
Emergency Repairs Available
In the event your walk in cooler does need emergency repairs, we can be at your place in Ft. Lauderdale in no time! We are always on call and ready to assist you. No more struggling to find someone to come in the middle of the night. As long as you remember our number, you can trust that someone will be there fast!
Schedule your service appointment today for your Ft. Lauderdale walk in cooler. Call us at (877) 753-5858 to learn more about our other services. Our team is looking forward to taking care of you and your business!