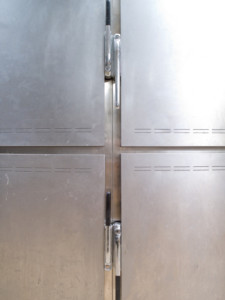 When they require maintenance or repair on their walk in cooler, Miami restaurant or hotel owners contact 24 Hour Air Service, Inc. for the best and most affordable service in the area. Founded with the goal of helping out hotels and restaurants with their air conditioning and refrigeration needs, we can service, repair, or install ice machines, walk in coolers, and commercial refrigeration equipment 24 hours a day, 7 days a week, at your convenience.
Getting stuck with an out of order walk in cooler on a weekend or after hours doesn't have to be a headache anymore. We are well-known in the Miami area and beyond for providing superior affordable service 24 hours every day of the week. We understand how vital it is for hotels and restaurants to have fully operational walk in coolers, ice machines, and commercial refrigeration units on hand.
Fully-Trained Technicians you Can Trust
Our fully-trained technicians have extensive experience in the industry, and are dedicated to providing expert service by participating and completing a five-year apprenticeship program before becoming one of our trusted mechanics. The 24 Hour Air Service, Inc. team is on call and at your service at all times, whether you need to schedule a routine service call, have questions or concerns about the status of your walk in cooler, or need quick turnaround emergency service.
You can count on 24 Hour Air Service, Inc. to handle any service, repair, or installation of your walk in cooler in the Miami area. Call us today at (877) 753-5858 to request immediate service. Our dependable repair technicians are waiting for your call at any time of the day or night.