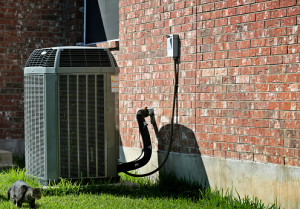 Do you need HVAC service in your Miami home, office, hotel, or restaurant? 24 Hour Air Service. excels at responsive, prompt, and knowledgeable air conditioning service and HVAC repair in Miami.
When you call on us for AC service, you have the entire day to schedule your appointment. Unlike most AC service and HVAC repair companies in Miami, we work beyond traditional business hours. Yes, our office is open Monday through Friday, but you are welcome to schedule your HVAC service appointment at times that are convenient to you. You may request air conditioning service at 10 PM, or HVAC repair at 2 AM… whichever works best for your schedule.
Specialized HVAC Technicians
Our HVAC service and HVAC repair technicians in Miami are knowledgeable, friendly, well trained, and understand that you need your air conditioning service to produce results right away! That is why we pride ourselves on fully stocked service vehicles, typical arrival within an hour of your request, and the ability to fully repair your air conditioning or HVAC system.
Contact our Miami location for all your Miami emergency ac repair, air conditioning service, and HVAC, ice machines and commercial refrigeration repair needs. 24 Hour Air Service. has extensive experience in the high-rise condominium market as well as the residential and commercial market. We are proud to serve Miami and the surrounding communities around South and Central Florida, 24 hours a day, every day.
24 Hr Air Service Inc. has extensive experience in the high-rise condominium market as well as the residential and commercial market. We recognize the need to keep our field technicians, engineers, and office staff trained and up-to-date on the latest systems and technologies. Our technicians are dedicated to providing superior service and they prove this dedication by participating and completing a five-year apprenticeship program before becoming a journeyman mechanic.
Company Vans – Call or contact us for more information about our heating, ventilation, and air-conditioning services.
The 24 Hr Air Service Inc. team is on-call and at your service 24 hours a day, 365 days a year. Our service team is available whether you need to schedule a routine service call, have questions or concerns about the status of your air-conditioning and refrigeration system or an immediate need for quick turnaround emergency service. Count on us any time of the day. We're prepared to handle any service, repair, or installation under any circumstance. If you haven't given 24 Hr Air Service Inc. a chance to show you what we can do, we hope you do so in the near future. If you have allowed us to provide you with exceptional service in the past, we look forward to serving you again.